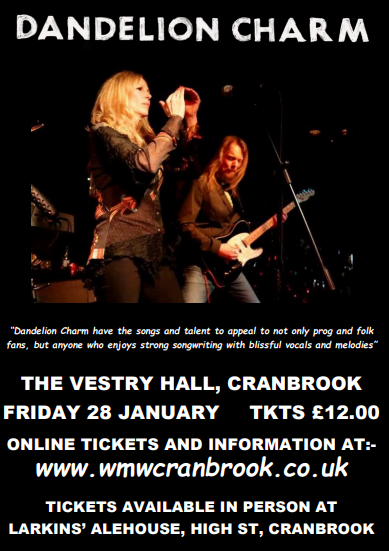 Following on from the wild success of the Cranbrook Town Music Festival back in September, which will be repeated next year on 9 & 10 September (save the date!), there is going to be a great deal more exciting live music in Cranbrook in 2022!
A full programme of events is being set up covering a variety of musical genres including rock, blues, folk, reggae and soul.
The first two events, both being held in the Vestry Hall in Cranbrook, are folk-prog-rockers Dandelion Charm, on Friday 28 January, and Europe's leading tribute to AC/DC, Hells Bells, on Saturday 12 February.
Who'd have thought it, AC/DC in sleepy old Cranbrook!!?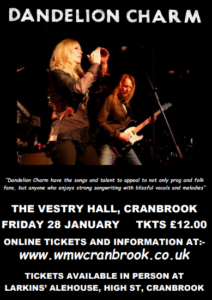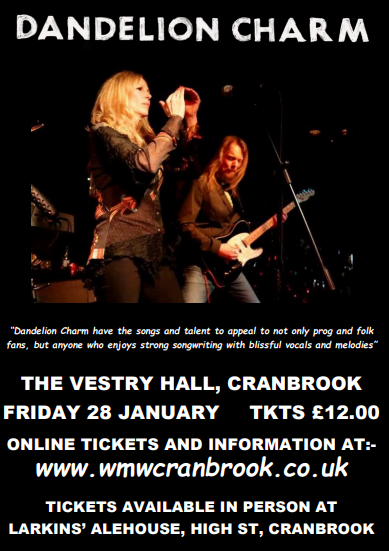 All of these events are being run by a new collective, Windy Millers Whirligig, put together specifically for promoting quality live music in Cranbrook. With the aim to utilise the whole range of venues that the town has to offer including the Vestry Hall, St Dunstan's Church and the Queen's Hall Theatre.
What's On and When ?
DANDELION CHARM – Vestry Hall CRANBROOK – 28th Jan
HELLS BELLS – Vestry Hall CRANBROOK – 12th Feb
OKA VANGA – Vestry Hall CRANBROOK – 25th Feb
THE MAGPIES – The Vestry Hall CRANBROOK – 25th March
SOUND OF THE SIRENS – The Vestry Hall CRANBROOK – 22nd April
OYSTERBAND – The Queen's Hall –  30th April
SHOW OF HANDS – St Dunstan's Church – 14th May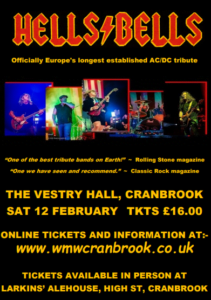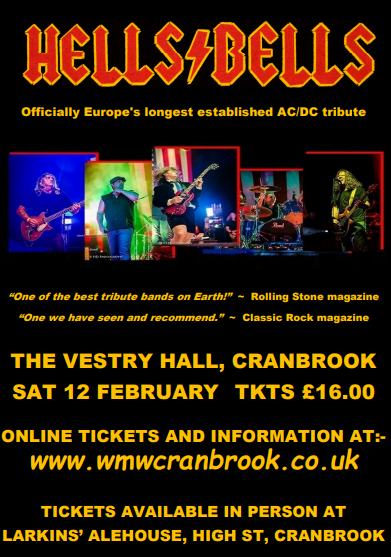 An up to date list of events, together with information and ticketing links for all, can be found on the website, www.wmwcranbrook.co.uk
Do yourself a favour, have a look at the website, buy tickets for the gigs you like, and be a part of this exciting new live music scene that's coming to the town.
You won't regret it!