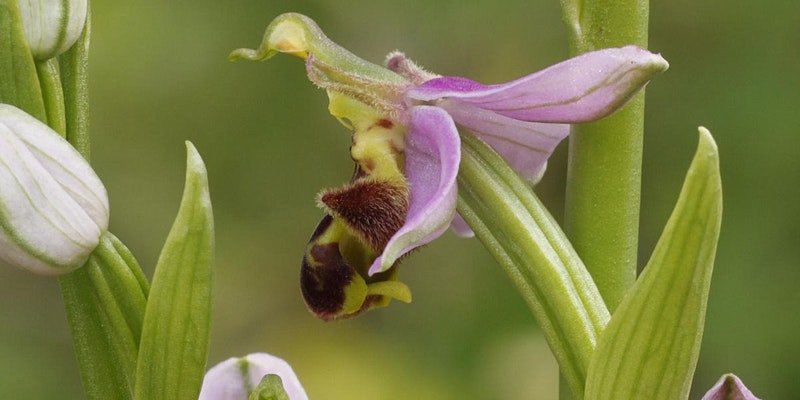 Event Description
The course will start with an introduction to the day, followed by an illustrated talk about orchids, their life cycle and conservation.
We will then leave Tyland Barn to visit sites selected for the known presence of orchids in flower. Due to the vagaries of the weather and orchid flowering periods some may still be encountered in leaf.
We shall travel in students' own cars (combining where possible to reduce parking problems) Some spaces will be available in the leader's car.
Depending on the reserves selected, there may be an opportunity to return to Tyland Barn for lunch (especially if the weather is wet).
We will return to Tyland Barn at the end of the day where there will be an opportunity to review the day's learning outcomes and ask any final questions of leaders.
By the end of the course it is expected that participants will:
Be able to identify the key features of an orchid
Have gained an understanding of their life cycles including the special relationships with fungi and pollinating insects
Know where to look for orchids in Kent
Have gained confidence in identifying orchids in the field
Suitable for for beginners and anyone who has a special interest in orchids and other flowers of chalk woodland and grassland.
Led by Steve Weeks, Kent Wildlife Trust's Estates Manager and David Johnson, Naturalist.
Event Details
---
---
---
Venue
Tyland Barn
Chatham Road
Maidstone
ME14 3BD

Get Directions
---
Event Tags

Indoors and Outdoors
---