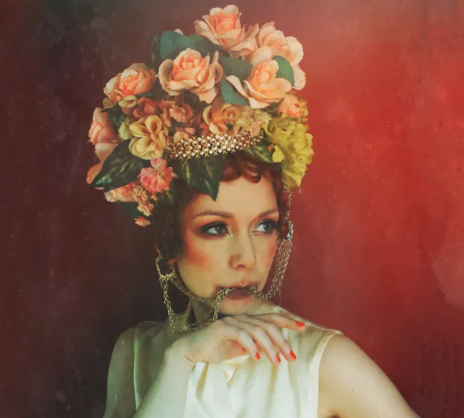 Event Description
Welsh songwriter, multi-instrumentalist, and producer The Anchoress (aka Catherine Anne Davies) has found a room of her own, creating a one-woman sonic vision on her Welsh Music Prize nominated second album, The Art of Losing.
This is a collection of songs that Caitlin Moran hailed as "the inadvertent, beautiful, and truthful soundtrack to this moment" and Elton John called "one of my favourite records of the year". The Sunday Times ended 2021 by naming it as one of their seven "must-hear" Albums of 2021, along with Record Collector, Line of Best Fit, the Mail on Sunday and Prog Magazine, who all crowned the album as one of their best albums of 2021.
Produced and written by Davies herself, The Art of Losing was created in the aftermath of several years of huge personal loss, after the untimely death of her father, undergoing treatment for cervical cancer, and navigating multiple counts of baby loss. But the resulting record tackles grief with a defiant optimism, firmly concerned with how to find purpose in the midst of loss: "Was there some purpose to losing my mind?", she asks on the title track: "What did you learn when life was unkind?"
The album certainly follows fellow Welshman and poet Dylan Thomas' instruction to "rage against the dying of the light" - and there is nothing sonically "gentle" about its enquiry. The album features the BBC 6 Music playlisted singles 'Show Your Face' & 'The Art of Losing', alongside guest performances from James Dean Bradfield (Manic Street Preachers) and Sterling Campbell (David Bowie, Duran Duran). Whilst her 2016 debut album Confessions of a Romance Novelist won awards and attracted critical acclaim, The Art of Losing successfully transformed wall-to-wall critical plaudits into a Top 10 position in the UK physical album charts, as well as the #1 spot on iTunes and a second nomination for the Welsh Music Prize. It was also named album of the year by The Sunday Times, The Line of Best Fit, Mail on Sunday, The Sun, Yorkshire Post and Prog Magazine, and found fans everywhere from Waitrose Magazine to the Financial Times, to a spot on Made in Chelsea, as well as a coveted place in The Sunday Times Albums of 2021 & The Guardian's Albums of the Month. The Art of Losing is a sonically ambitious album that is helmed by Davies on sole production duties - a move she said felt both natural and necessary after having a "side hussle" for the past few years in engineering & producing for other bands. "I feel passionate about the idea that it shouldn't be a novelty to see women behind a mixing desk. There's lots of us out there now". From her early roots as a classically-trained flautist, to her current obsession with vintage synthesizers, Davies has spent much of the last five years developing her writing and engineering skills to become one of the most interesting up-and-coming songwriters and producers in the UK, winning a PRS Writer/Producer award in 2019.
#
She has previously collaborated with the London Philharmonic, Nitin Sawhney, Liam Howe (Jessie Ware, Marina), and Paul Statham (Kylie, Dido). As a voracious devourer of words and music, the concept of Davies' Prog Award-winning debut album married her love of literature with a dark sense of humour. The Observer called it "a compelling & blackly witty break up album", while PROG hailed it as "Kate Bush's Hounds Of Love updated for the 21st century".
It was named amongst the Guardian critics' Albums of the Year, won HMV's Welsh Album of the Year, Best Newcomer at the PROG awards, and a nomination for Welsh Music Prize. It also caught the ear of various musicians including Robert Smith of The Cure (who personally invited her to play at his Meltdown Festival) and perhaps - most significantly - her childhood heroes, Manic Street Preachers who she supported, as well as duetting on new fan favourite 'Dylan & Caitlin', which appeared on their #2 album Resistance Is Futile. The Art of Losing was written and recorded during an unfeasibly busy few years as Davies found solace and purpose in a range of diverse projects whilst navigating her recent griefs. Most recently this came via her critically acclaimed collaborative album In Memory of My Feelings with Bernard Butler (released on Pete Paphides' label Needle Mythology in September 2020). She also brought a new generation of ears to legendary Scottish rock band Simple Minds, where she spent much of the last four years touring the world on keyboards, guitar and additional vocals. She joined the line-up in 2014, appearing on the Big Music (2015) and Walk Between Worlds (2018) albums before departing in 2019. "So much of the album was edited and reworked on planes and trains travelling across Europe with Simple Minds. It was just an abysmal time for me personally and the only way I could keep going was to keep on working in stolen hours and in transit." Despite the traumatic backdrop to its composition, The Art of Losing is a far from dour affair. Rather, the fourteen tracks create a technicolour eruption of emotions.
The title of the album was inspired by the opening line of the Elizabeth Bishop poem 'One Art' - perhaps unsurprising for someone who also holds a PhD in English Literature - "this was how I funded making album one… education was my only way out of the life I was born into...". Conceptually, the record covers ground beyond loss in its literal form: First single 'Show Your Face' responds to toxic masculinity and leans in to the #MeToo movement: "the news was full of Weinstein and Trump at the time and I was thinking a lot about how hard it is for women to call-out men in power. In terms of the album's themes, it's about the loss of friendship, the loss of faith in humanity". The patriarchal dynamics of the music industry are further explored on the wurltizer-led 'With The Boys': "It's a song about the price of doing business in that world - 'gotta know what bruises are for' - the themes resonate so deeply right now. It's not an easy news cycle to exist in."
At the emotional centre of the album is '5am' - a brutally simple song that looks at the visceral physical impact of sexual assault and baby loss, with its quiet but powerful contemplation of the darker side of the female experience, centred around Davies' own assault as a teenager. "I honestly wasn't sure if anyone would ever hear this song but in the final few weeks of mixing it suddenly just made itself known very loudly to me and it felt like it needed to be on there. I wanted it to be unassuming and quiet in its treatment of something which is typically seen as so dramatic." Loss is figured in both its rawness and as a propelling energy, with hook-laden nods to Bowie's Berlin-era in 'The Exchange' - a second duet between James Dean Bradfield & The Anchoress that explores "the unhealthy ties between two people". 'Unravel' announces itself as a twentieth-first century reworking of 'Running Up That Hill', colliding with the chorused guitars of The Cure: ""I locked myself in a cupboard to record the vocal to capture that sense of claustrophobia when you feel as if you don't know where to turn"." Elsewhere, the John Grant flavoured 'Let It Hurt' explores "the ways in which we distract ourselves from grief". "I'm quite proud of myself for managing to rhyme 'monopoly' with 'existential melancholy' and 'misogyny'", she laughs. There's a nod to Scott Walker's Nite Flights in Davies' voice at the heart of the album, which is bookended by a series of Max Richter-inspired orchestral instrumental pieces: "I grew up playing in orchestras so it wasn't entirely unnatural to return to the idea of conjuring huge emotion without any lyrical content".
The sound-collaged segues, that include a guest appearance from a real-life vicar, recall the more experimental side of Prog: "The segues were always an integral part of how I had the album planned out. I can't help but think of narratives in novelistic terms and these instrumental sections provide the additional plot points that pull the individual threads of the songs together across the album." As Davies summed up in a recent essay for The Quietus: "I have always thought there was something essentially death-defying in the very act of writing. As artists we are refusing always mortality.
I don't think the making of the album turned up any new solutions but I came to rest upon the sure certainty of moving forwards through it all. The album ends with me telling myself: 'for once in your life: just let it go'". An accompanying podcast series features guest interviews which explore why we create and what we learn from loss, featuring conversations with Welsh poet Patrick Jones, author Kat Lister, and Bowie collaborator Mario McNulty.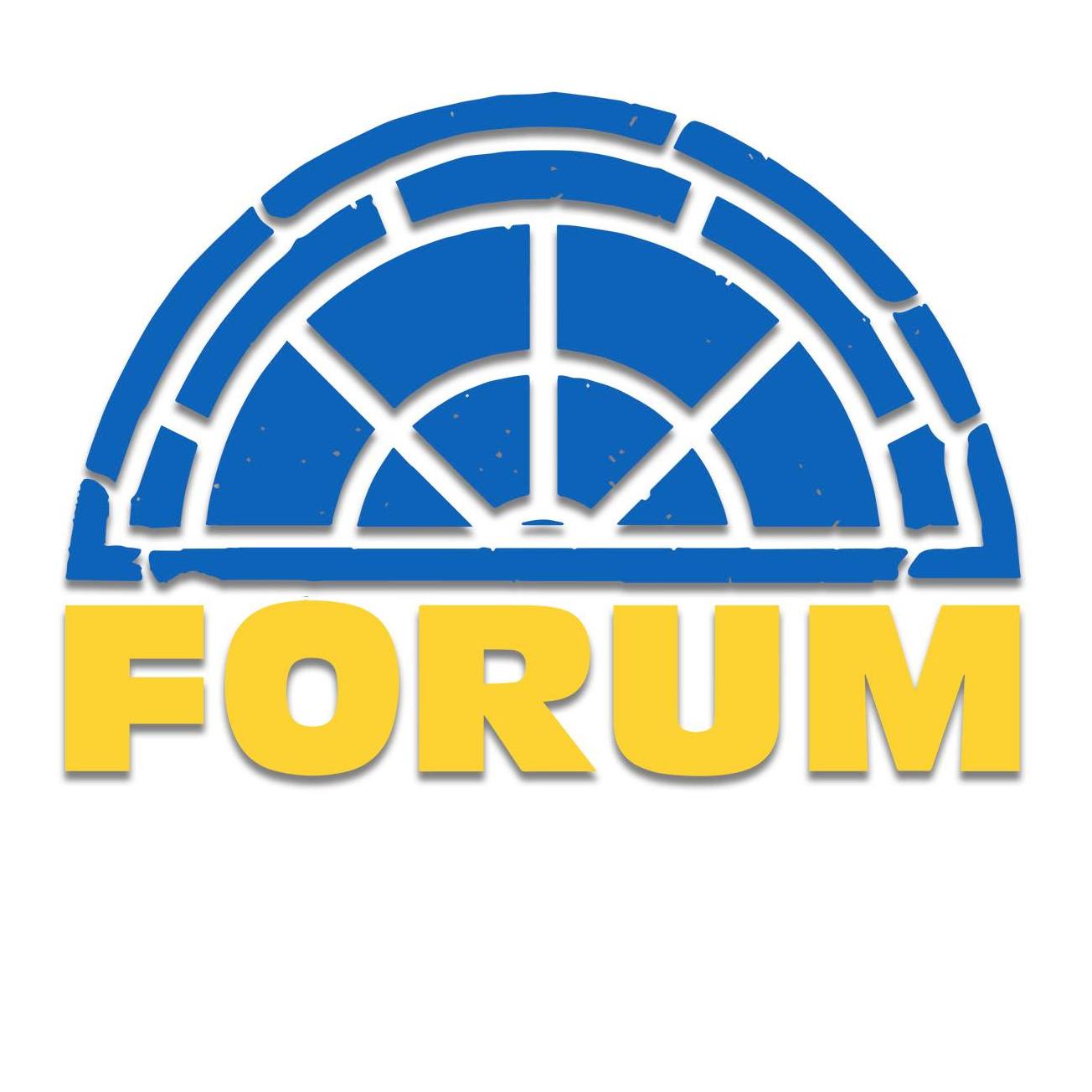 Event Details
---
---
Venue
The Forum
Fonthill
Royal Tunbridge Wells
TN4 8YU

Get Directions
---
Telephone Number
0871 277 7101
Book

Event Website
Event Tags

Indoors

Enquire
About this event
---