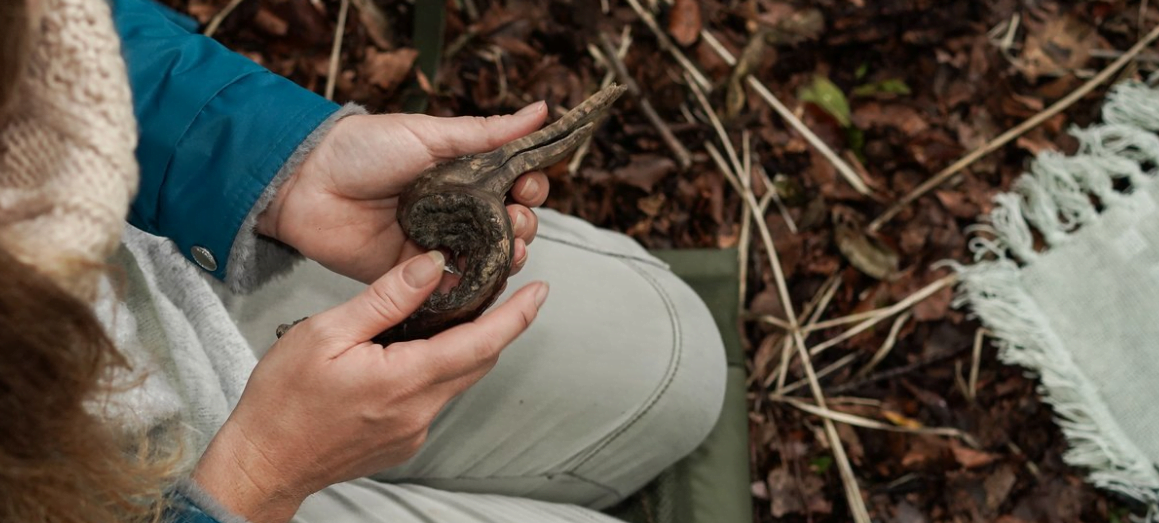 Event Description
Do you feel the call? Would you like a reset day to focus on yourself and feel inspired and motivated? Would you like to understand yourself more and explore who you are, what is important to you and what lights you up?
Would you like the opportunity to take stock and assess where you are in life, to see if you can come closer into alignment with your purpose and set intentions with clarity. Would you like to disappear into the great outdoors to go on a breathtaking physical journey round the Kent Downs ANOB whilst being on a metaphorical journey to come home to your own True Nature? Sounds Good? Let's walk about it…. Come join me for a gorgeous day of walking and intention setting infused with well-being, mindfulness and nature connection. Be part of a small group of like-hearted women and give yourself a powerful day of personal evolution with a 'women supporting women' vibe.
As an internationally accredited Personal Evolution Coach and Nature Connection guide, I have devised a day that will combine life coaching exercises, intention setting infused with the buzz of outdoor therapy and nature connection. This experience is a full day of walking but we only cover 4 miles across the day so will definitely not be striding out. There are several hills that we take slowly and intentionally as we enjoy the metaphor of the climb and the joy of reaching the top. The power of walking – Whole body thinking It's well known that walking increases cognitive function and blood flow to the brain which can result in greater levels of creativity, problem-solving and passion. Allowing the body to contribute to the thinking process is powerful.
You go on a walk to think about how you would like to move forwards metaphorically in your life, while the body is physically moving forwards. Energies such as intuition, confidence and courage are all located in the body, so they are accessed more freely and allow a greater depth of thought, truth and clarity to arise. The journey we go on I'll be guiding a beautiful gentle walk of approx. 4 miles around the breathtaking areas of Ide Hill and Toys Hill in the stunning Kent Downs AONB. There will be hills to climb, beautiful views to look out at, woodland pathways to follow and throughout it all we will turn to Mother Nature for her wisdom and guidance on our journey. WHAT'S INCLUDED? * I'll be providing you with a journal questionnaire in advance of the day to help you prepare and an exclusive workbook and resources that we will work through while walking (clipboards provided so you can easily take notes along the way!) * You bring your own packed lunch and I'll provide a hot drink and some yummy healthy snacks.
We will have lots of opportunities to stop and refresh and lunch will be a chance to rest and recharge. * We will explore your values and the strengths you possess that allow you to set goals and intentions that are in alignment with your soul's calling. * You'll get the chance to reflect on your path ) and identify what you have learned and how it can help your future journey of growth. * There will be walking and talking exercises and moments of stillness and calm as we stop to connect with the beautiful environment and tap into our inner knowing. * You'll have the chance to set intentions with clarity and connection and most importantly, visualise and connect with your why and the emotion of them. This is the driving force of your motivation and achieving a sense of harmony....(spoiler alert: Money and recognition without purpose and alignment to values do not equal joy, contentment or a feeling of soul-filled achievement) * You will get a full day in the great outdoors, connecting to Mother Nature, breathing in her medicine and sharing some solidarity with a group of wild, free and intentional women. Walking in Nature is a great way to support mental health and this will be an incredibly supportive and uplifting day with laughter, passion, reflection and visionary energy! "Today was amazing Tansy, thank you so much for creating such a wonderful event. I have been inspired and learned so much from you and the other women in the group. I loved connecting with Nature and really finding the space to breathe and be. It has given me great clarity and a sense of self. " — JO, TUNBRIDGE WELLS WHAT ELSE DO YOU NEED TO KNOW?
I'm limiting places to just 8 Women to ensure there is time and space for the work and reflection and allow time for discussion and sharing. Ide Hill and Toys Hill area have some fairly steep hills but we are definitely not talking Peak District levels! Most hills are short or have a long incline and some have steps. We will take all hills slowly and intentionally...hill climbing is such a beautiful metaphor for overcoming challenges so you will feel awesome when you reach the top and we will take plenty of breaks to admire the views with mindful exercises to ensure we stay in-breath. You definitely need walking boots for this. Wellies or trainers will not be suitable for a full day of walking. The terrain could be fairly muddy or slippery in places so walking boots give you more support and grip.
This event is of course weather dependent, and in the event of heavy rain I will postpone and you will have the choice to come on new date or receive a refund. If Mother Nature decides it is not the day for us so be it, but am trusting in it being a gorgeous fresh, exhilarating day and a bit of light rain will definitely not stop us so pack a light waterproof coat and trousers if you have them. There are public toilets at Ide Hill so we will get a loo break and the rest of the way we just go wild.
Full location details and itinerary will be provided along with a reflection exercise to complete before the walk to allow you to prepare.
Event Details
---
Price
£55 PER PERSON INC REFRESHMENTS AND SNACKS
---
Venue
Sevenoaks
TN14 6JG

Get Directions
---
Book

Event Website
Event Tags

Outdoors

Enquire
About this event
---