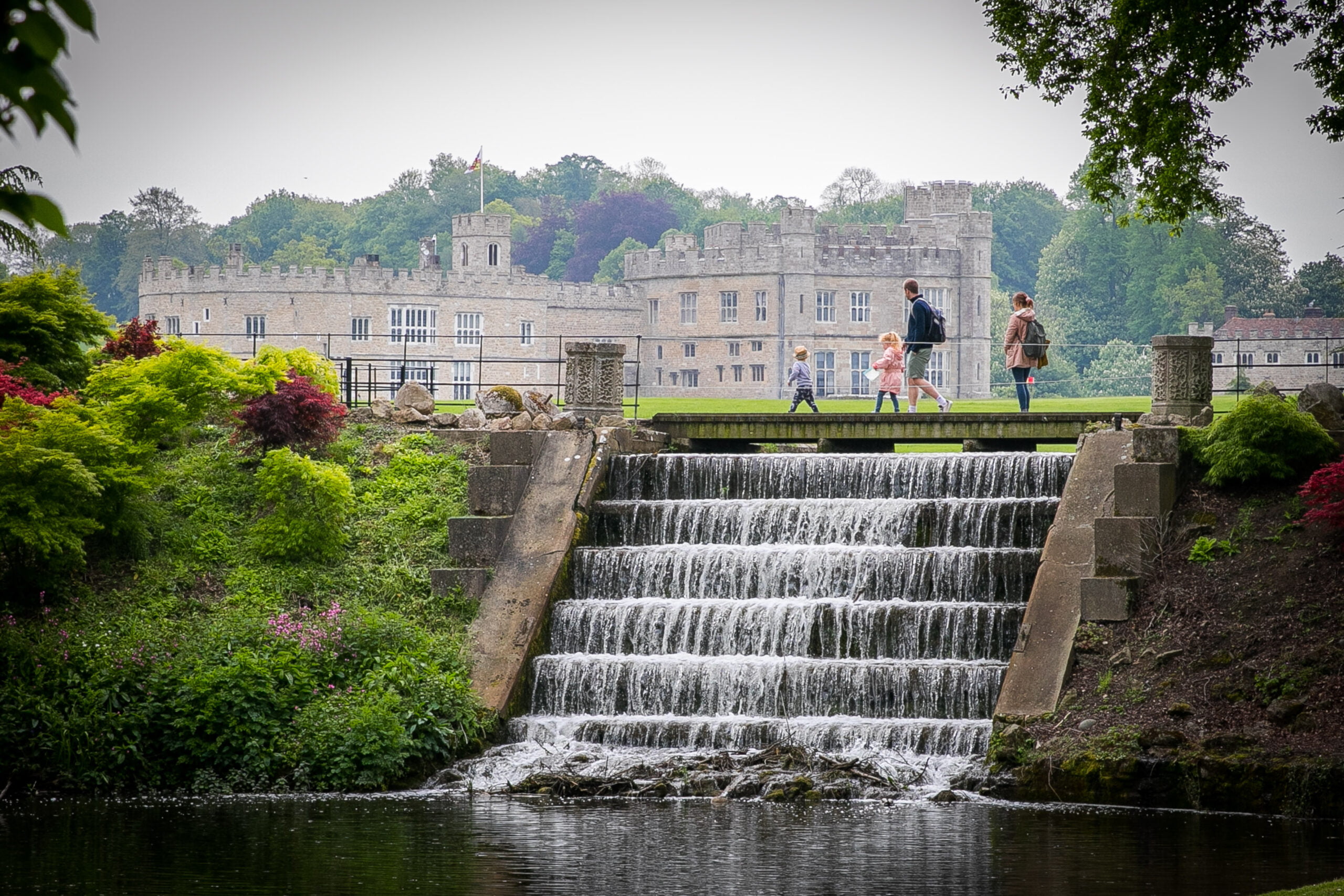 From 11th February to 29th May, step into Spring at Leeds Castle, and enjoy the diiferent wildlife, woodland walks and quality time spent with nearest and dearest making new spring memories with the family.
Leeds Castle has been a Norman stronghold; the private property of six of England's medieval queens; a palace used by Henry VIII and his first wife Catherine of Aragon; a Jacobean country house; a Georgian mansion; an elegant early 20th century retreat for the influential and famous; and in the 21st century, it has become one of the most visited historic buildings in Britain.
Visitors never forget their first breathtaking vision of Leeds Castle in Kent, rising majestically from the moat as it has done for over 900 years.
With 500 acres of beautiful parkland and formal gardens, daily events and year-round attractions, it's not just the glorious history of Leeds Castle that will ensure you want to come back time and time again.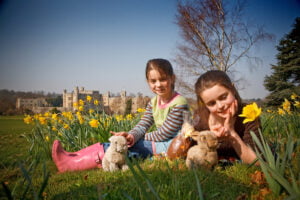 This February Half Term join us on a great outdoors adventure at Leeds Castle!
Be sure to put on your wellies and scarves as you and the family will follow the exciting activity trail, to learn all about the different wildlife that call Leeds Castle home. The little ones will learn all about the bats, weasels, wood mice, owls and birds who are frequent residents of the estate. They'll become keen bird watchers as they try to spot the beautiful British birds fluttering from tree to tree. And let's not forget the mini beast hunt through the beautiful Woodland Walk.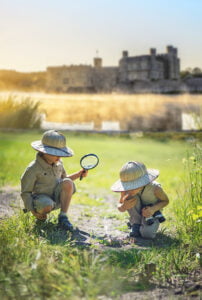 Fill up on warm hot cross buns with melting butter, sneak a pinch of the Easter chocolate, and pop on your scarf, as you get ready to head to Leeds Castle to make new spring memories with the family.
We are busy planning your Easter adventure that all the family can enjoy, so stay tuned for more updates on our Easter event!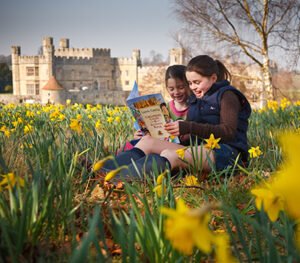 Join us for a bank holiday of exhilarating displays of combat and action, elegant and unusual equestrian, and medieval living and feasting.
Gasp at the first crash of lances, cheer as your favourite knight gallops past, and watch as England and France not only battle for the coveted cup, but more importantly, for the honour and attention of the queen.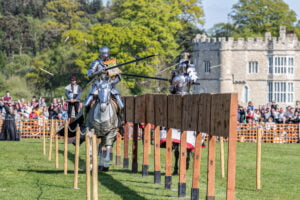 Leeds Castle also offers Holiday Cottages, luxury Bed & Breakfast bedrooms, and the medieval Knight's Glamping tents. In addition, twenty luxury bedrooms, ranging from battlement bedrooms to state-rooms, can be booked as part of a private event within the 12th century Castle.
The estate is also home to the newly-restored Battel Hall, the 14th-century country-house is now available to book for countryside escapes, intimate weddings and celebrations on an exclusive hire basis.
Leeds Castle is located near Maidstone in Kent just off Junction 8 of the M20 within easy reach of London. Grounds open at 10am daily and the castle is open from 10.30am.