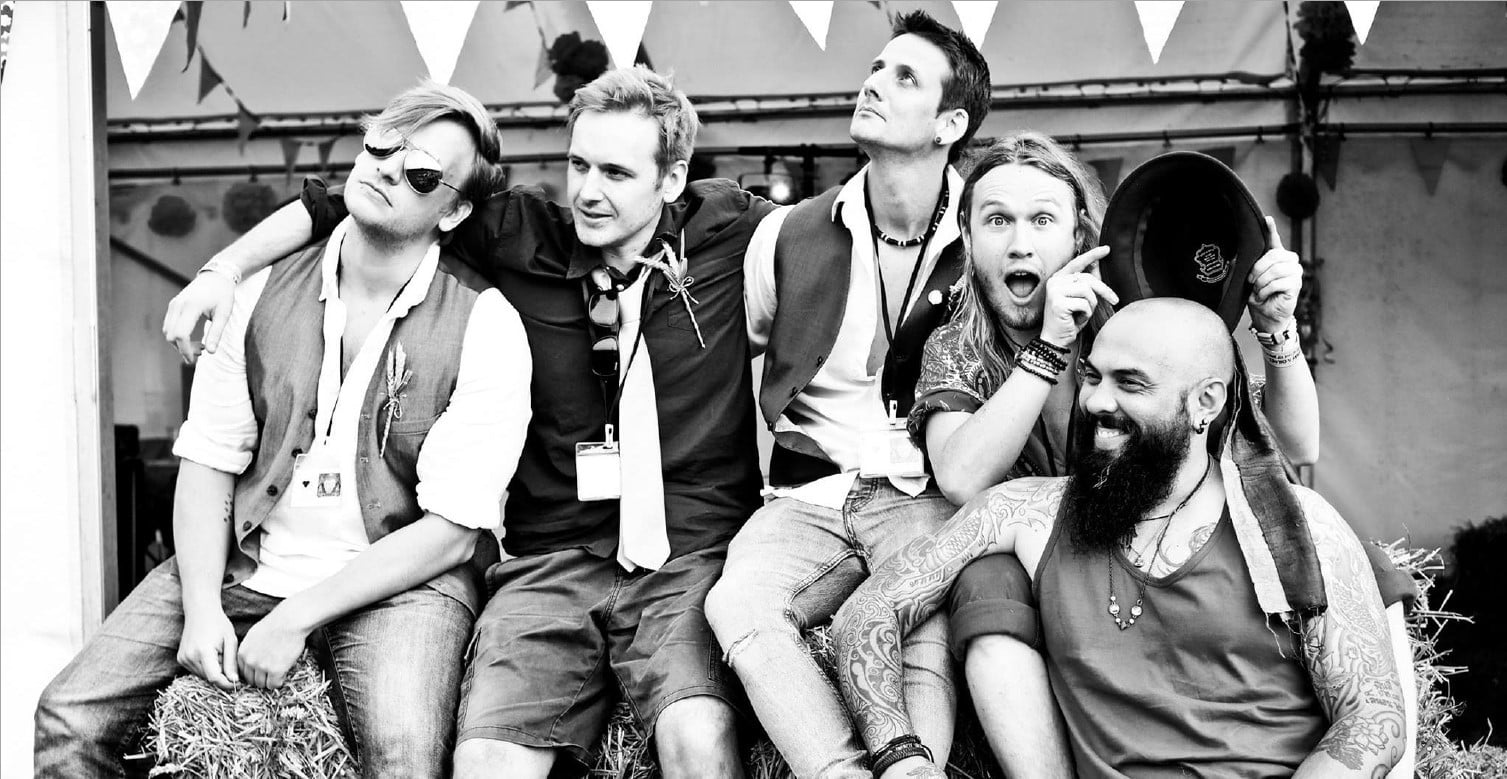 The Tarot Rats may hail from a quiet, small town in Kent but their sound is something far greater. Their musical influences span all genres, with the band naming the likes of David Bowie, Led Zeppelin and the Beatles among their inspirations. Though difficult to pigeon-hole, the 'Rats', (as they are known by their fans), describe themselves as an "eclectic, contemporary blues-rock band with filthy riffs and soulful melodies", with a sound that is constantly evolving, with their EP's all having a unique sound. The subject matter for the Tarot Rats lyrics can be found in everyday, but their song writing skills make them profound: "we write about all life experiences that include but are not exclusive to red wine, tattoos, tarot cards, future hope, mental health, loves we've won, loves we've lost and loves that we seek."
The five-piece outfit are made up of vocalist Tim Steel, guitarists Riff Wizard and solo, bassist Chiv and drummer Malc and their live performances are always an energetic affair, with the band passionate about live shows: "for us the performance is why we do what we do. There are tracks that we will always play and we usually start with War Begins in the Minds of Men. It always feels great to kick off with a thumper." The band has a packed out schedule for the rest of the year, touring all over the country and playing at festivals. If you fancy seeing the Rats locally, they're playing at their 'spiritual home' the Tunbridge Wells Forum on the 14th of April for the launch of their latest EP 'Pretty Faceless'. The Tarot Rats find performing at this sought after venue particularly special, so don't miss out on what will definitely be an amazing gig!
Being fans of UK festivals, it would be the dream for the 'Rats' to play at Glastonbury, Britain's festival Mecca. Although they're not headlining this year, the Tarot Rats are certainly making a name for themselves and performing at Breaking Bands Festival and Wildfire to name a few, and various upcoming local dates lined up.
Keep updated on this exciting band via their website and get down to one of their shows!
Words by Katherine Lambert – Big WOW features
Tour Dates
12th May – Larkins Ale House – Cranbrook
26th May – Breaking Bands Festival – Bromsgrove
10th June – Woodlands Festival – Elm Wood
22nd -24th June – Wildfire – Wiston, Scotland
21st July – Leo's Red Lion – Gravesend
14th September – Green Door Store – Brighton
22nd September – Knoxbridge Festival – Staplehurst