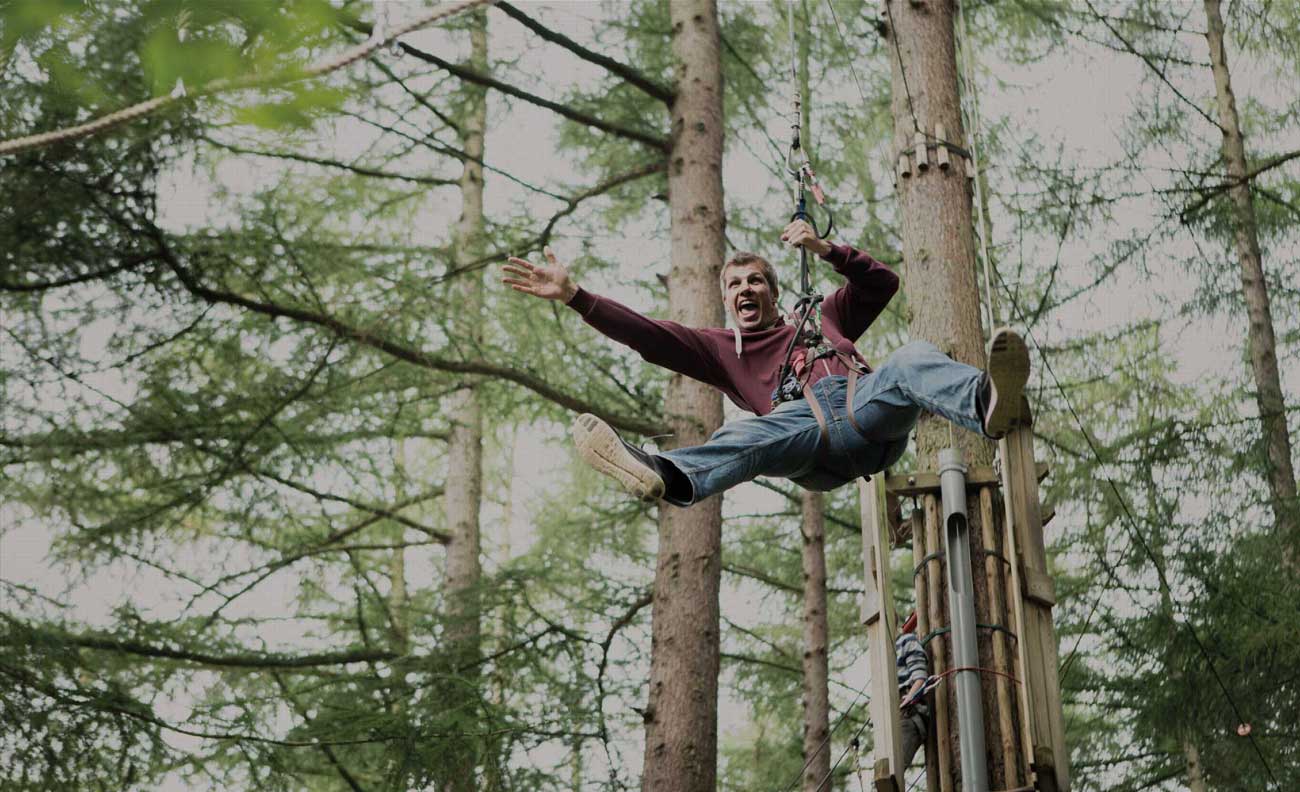 Have you ever stopped and really considered how totally awesome trees are? I think trees are wonderful to look at, and I don't really have a favourite, but if I had to choose it would have to be pine trees, as to me they epitomise Christmas – magical and fragrant.
I think we tend to take for granted the real significance of trees and how truly special they are. After all, they're the largest plants on the planet: they provide us with oxygen, help slow down global warming by storing carbon and give life to an array of wildlife such as; birds, bats, woodpeckers, and tawny owls (my personal favourite). Let's face it, if you've ever watched a Bear Grylls' survival programme you'll know that trees are also exceptional for providing materials for making tools and shelter!
Trees are also renowned for their medicinal properties, for example; the pine can be used as an antiseptic and for treating coughs and colds. Research suggests that being surrounded by trees is good for stress relief and lowering blood pressure. This is why it's imperative that we are constantly reminded about the importance of trees and that rainforests, woodlands, parks and tree-line roads are protected and respected.
Did you know that you can even adopt a tree? How fantastic is that? The thought of being responsible for something so wonderful is quite remarkable. I've always found the idea of planting a tree in remembrance of someone's passing rather comforting – a symbolism of everlasting life. I watched a programme recently with Judi Dench about her passion for trees (she has her own woodland in her garden in Surrey). It was a captivating insight – understanding how effective trees are as carbon capture machines that are fighting to protect our planet. With the help from experts, Judi investigated the very foundation of trees – their roots – and learned about a complex underground fungi network that links many trees in a forest together.
Trees are used as an educational resource which in turn unites people together for activities such as nature walks, bird watching, forest schools and clubs. This is such an invaluable way to educate people and at the same time it can bring so much enjoyment. If you want to take it to another level and see trees from a different perspective, you may want to try a canopy walkway. Canopy walkways (also known as tree-top walks) provide access to upper levels of the forest through a series of bridges that 'branch out' throughout the forest. These walkways were initially designed to allow scientists to conduct research; now they've become eco-friendly tourist attractions to allow you to experience forests in a completely unique way. Tree-top walks can be explored throughout the world in countries such as: Peru, Germany, Africa, Australia, Costa Rica and even in the UK!
If you're excited at the prospect of doing a tree-top walk closer to home, why not visit Groombridge Place in Kent? It has the longest tree-top walkway in the UK, set in stunning grounds and surrounded by an abundance of rolling countryside. During this awesome experience, you'll have the chance to climb high along the ropes into the tree canopy of the enormous oak, pine, beech and chestnut trees within the forest. The enticing walkway leads you through the tree canopy where you'll not only encounter birds and even the odd squirrel, you might be fortunate enough to take a peek at the deer below. The thrilling tree-top climb takes roughly 30 minutes to complete, you'll cover a distance of 350 metres, reaching 20 meters high above the forest, and be rewarded with incredible 360 degree views which are simply breathtaking.
Now, if you want to attempt something a bit more daring and feel the need to swing through the trees like Tarzan for the day – "Go Ape" might just be what you need to blow those cobwebs away. "Go Ape's" tree top adventure is the ultimate thrill-seeking experience for all the family – a great idea for to celebrate a birthday or even a hen or stag do! With the aid of a harness you'll be able to reach the dizzy heights of 30 metres, and encounter numerous tree top obstacles and zip wires to test your endurance. The activity lasts up to 2-3 hours so there's ample time to really let yourself go (pardon the pun)!
So, if you're feeling inspired like me, switch off the phone, shut down the laptop, unplug the games console and discover the magical world that's been patiently waiting for you!
Words by Emma Panetta – Big WOW features
Groombridge Place website 
Go Ape website