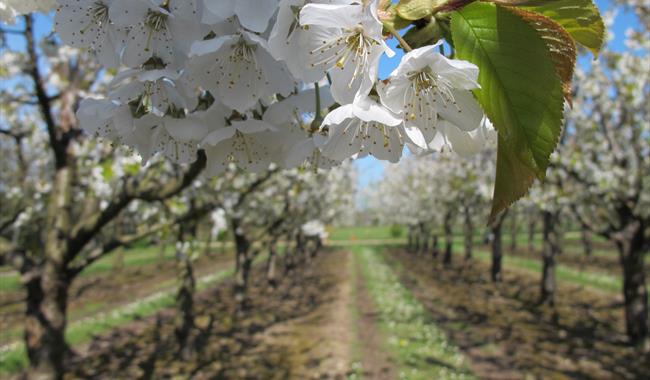 Event Description
This spring Orchard Pass holders will be able to join us for guided spring blossom tours throughout the months of April & May.
The National Fruit Collection holds over 400 cherry varieties alone, but this won't be the only thing in bloom! Along with the 400 cherries, there will be plenty of other blossoming fruit trees to see including Apples, Pears, Quince, and Plums. The most stunning spring scenes at Brogdale Farm.
Visitors can either take a Guided Tour led by one of our expert guides running daily from Tuesday to Sunday or use their Orchard pass to wander on a self-guided walk.
The blossom tours will take you on a journey around the collections, discovering the seasonal highlights and peak blossom areas of the orchards. Ideal for the curious to learn about the National Fruit Collection or for aspiring photographers to grab those perfect shots of the blossom.
"This is the perfect time to get the camera out, as the shots are incredible".
Blossom Watch
The National Fruit Collection preserves both fruiting and ornamental trees including apples, pears, cherries, plums, and quince. Each fruit has a different flower and each variety shows variation between the blooms. The overall spectacle is quite exceptional and shows a succession throughout April and into May.
The earliest collection to burst from the buds is the plums, which have five petals showcasing a wide range of colours through brilliant white to dark pink.
Next to show bloom are the ornamental & fruiting cherries which inspired the Japanese flower viewing traditions and centre in the celebrations of Hanami in Japan.
Apple and pear trees are the last to flower in the National Fruit Collection with the fruiting apples showing a whitish/pink flower and the pears showing a whitish/green flower.
Let's not forget the crab apples which blast the orchards with vivid colour from their petite, defined flowers. The vibrant pinks shown by varieties such as the Malus Royal Beauty embody such depth and definition they demand all the admiration they can get!
Then finally, the delicate open bloom of the quince can offer a stunning display.
The mix of all of the trees in bloom turns The Brogdale Fruit Collection into the most stunning floral exhibition for all the family to enjoy!
Whilst the weather is not guaranteed to be fine, the element of chance adds to the delightful experience.
All visitors will need a valid Orchard Pass.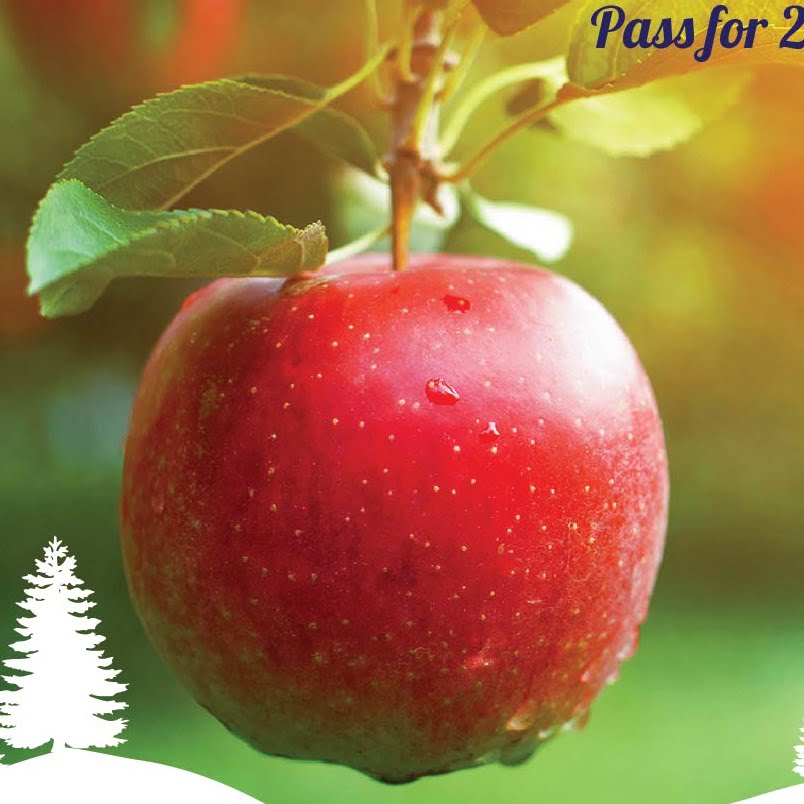 Event Details
Date
1 Apr, 2023 - 31 May, 2023
---
Times
Monday - Sunday 10:00 - 16:00
---
---
Venue
Brogdale Collections Charity
Brogdale Farm
Faversham
Kent
ME13 8XZ

Get Directions
---
Telephone Number
01795 536 250
Book

Event Website
Event Tags

Baby/Child Friendly

Outdoors

Enquire
About this event
---