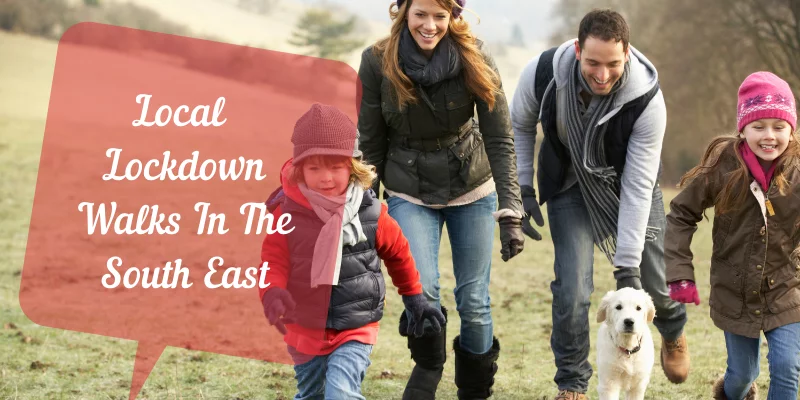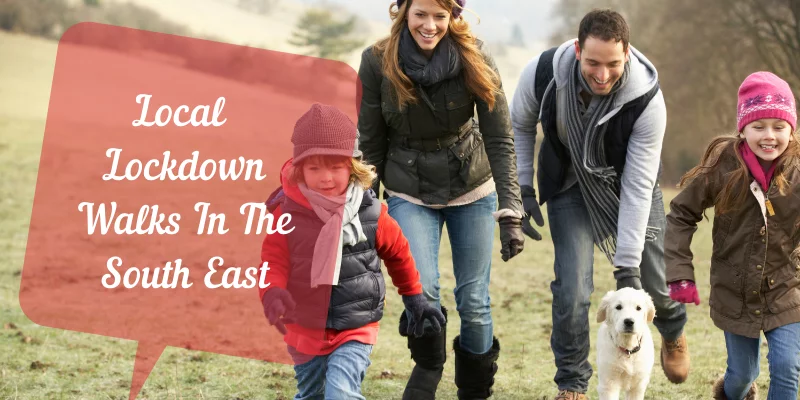 Lockdown walks in the South East
Looking for lockdown walks in the South East ? As 2021 gets underway, its important to stay local and adhere to national guidelines. Luckily there are plenty of stunning locations across the South East to walk around during lockdown.
Now is a great time to explore the countryside on your doorstep. Throughout the Weald, we are fortunate to have a variety of coastlines, woodland parks and forests all over Kent, Sussex and Surrey.
Whilst many indoor events and things to do across the South East are still closed, outdoor exercise is a safe activity to do with your household or bubble.
Let's take a look at what might be right on your doorstep…
Kent Lockdown Walks
The Crab and Winkle Way is a fantastic cycle and walking trail if you are local to Canterbury. Explore one of the largest areas of ancient broadleaved woodland over 7 miles, following the railway line.
If you live locally to Goudhurst, you explore a wonderful world of trees at Bedgebury National Pinetum. Open all year, Bedgebury is the perfect place for healthy outdoor activity. Whether that's walking, running or cycling there is miles of forest trails to explore.
For a quick stroll, the easy access walk at Leybourne Lakes in ideal. Recently a filming location for Friends actor David Schwimmer, the flat pathways circle the lake for 1.8 miles. While the route is mostly confined to paths, they are wider and can allow for social distancing.
Sussex Lockdown Walks
The National Trust site of Devil's Dyke has a variety of dedicated trails and beautiful views. Head into the open space and fresh air of the Sussex South Downs and look out for a variety of wildlife including the infamous anthills.Become a Devil's Dyke Chasm Explorer and walk the 3 mile route to the Devil's alleged burial site.
The grounds at Wakehurst are fully open for exercise and fresh air, although you currently need to book a time slot in advance. Most buildings and facilities will be closed in line with national guidance however you can still explore the wild botanic garden, home to the Millennium Seed Bank and over 500 acres of the world's plants.
If you are local to Eastbourne head to the western end of the promenade for a bracing seaside walk along the Holywell Retreat. A smaller beach with stunning views of the dramatic chalk cliffs of Beachy Head. Dogs are welcome on these beaches but must be kept under control.
Surrey Lockdown Walks
Originally created as a Royal pleasure ground, the scenic lake at Virginia Water is a perfect location for a local family walk. An abundance of wildlife makes a stroll around the glittering lake a relaxing and welcome break from lockdown restrictions.
Polesden Lacey and its ancient woodland is open for walkers in the Surrey countryside. All the indoor facilites on the state are closed including the main house which is a stunning back drop to your Winter walk in the Weald !
The grounds at Kew Gardens are also fully open for exercise and fresh air. Most buildings and facilities will be closed in line with national guidance however you can still explore the rock garden and forest areas. With over 14,000 trees and 50,000 wild plants, Kew Gardens in Surrey is the perfect place for a place to walk during lockdown. You currently need to book a time slot in advance.
Check out the events map on the homepage to search for other places in the Great Outdoors !
We also let you know about some great seasise walks (if you are feeling brave!) in our Autumn post.
We hope you have fun exploring your local area during this lockdown and return to visit some of your favourite attractions and events across the Weald later this year.