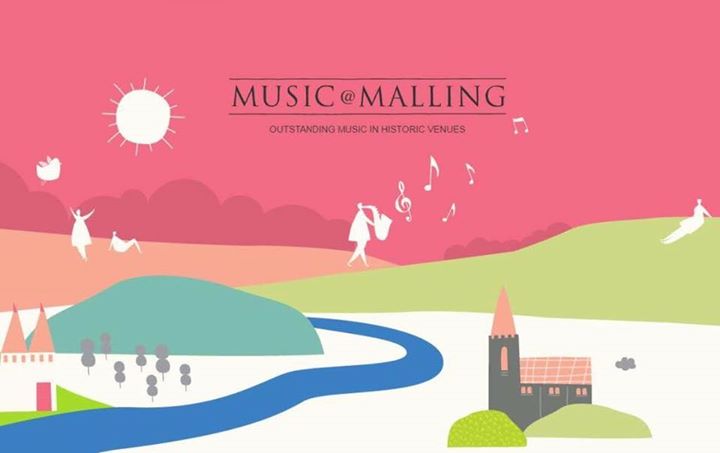 Music@Malling is back with 30 events running from 15th – 28th September 2019.
Artistic Director Thomas Kemp comments: "This is a very exciting series of concerts and outreach with a unique and fascinating mix of classical, jazz, world, film and vocal music – featuring world-class artists performing in historic venues in and around West Malling."
James Pearson – Artistic Director of Ronnie Scott's – will be performing a tribute to the legendary jazz collaborations between Oscar Peterson and Andre Previn and Stephane Grappelli and Yehudi Menuhin. Pearson will also feature in a unique programme performing the world premiere of his new work exploring the jazz influences on Stravinsky alongside The Soldier's Tale – one of the first pieces of classical music to incorporate jazz and narrated by the legendary actor Charles Dance OBE who memorably read poems of Siegfried Sassoon at the festival last year.
Other highlights include a series of chamber concerts in the fabulous setting of Malling Abbey which explore 450 years of music; From Berlin to Broadway with The Callum Au Big Band; a solo recital from world-class guitarist – Craig Ogden; A Life in Music with contemporary composer Alexander Goehr, concerts for toddlers with The Wheels on Debussy and premieres of chamber works by leading film composers Ilan Eshkeri and Danny Elfman – the composer of The Simpsons Theme tune.
Lizzie Ball returns once again with Classical Kicks and features in a special concert of words and music exploring the life and times of Igor Stravinsky and Coco Chanel with fabulous accordionist, Milos Miliojevic in the iconic setting of Tudeley Church with its world-famous Marc Chagall Windows.  St.Mary's Church also hosts The Four Seasons with Tom Piggot Smith directing Chamber Domaine in Vivaldi and Piazzolla.  Recitals include BBC New Generation Artist Tenor – Alessandro Fisher, Sami Junnonen – Flute and Richard Harwood – Principal Cello of the Royal Philharmonic Orchestra.
15 primary schools will be involved in workshops and performances of Roald Dahl – The Three Little Pigs set to music by Paul Patterson. 15 new pieces will be developed in whole class groups that will be woven into each performance which will be narrated by Matthew Sharp in four performances in West Malling and King's Hill. Other outreach includes Go Compose and Side-by-Side rehearsals and performances with Chamber Domaine and The Callum Au Big Band – giving young musicians from across Kent the chance to work with professional musicians.
There is something for everyone in this programme: a unique mix of bespoke concerts, outreach and participatory events that engage, inspire and inform.
Full details can be found on the website www.musicatmalling.com and tickets can also be purchased from Was Down Swan Street