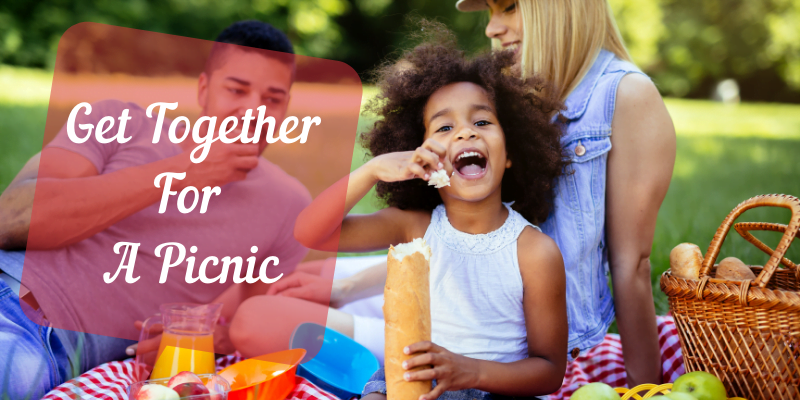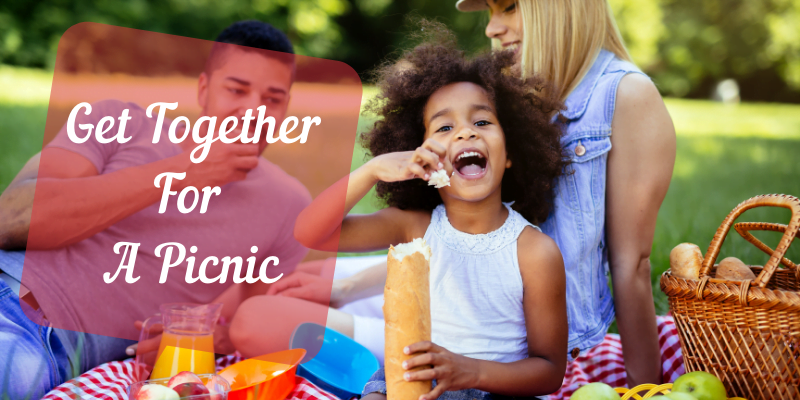 Time to get together for a picnic this Spring.
Now that we are able to meet in a group of 6 or with another household outside, its time to enjoy the Spring sunshine.
Whilst we can't eat in just yet, picnics are the perfect substitute! So make up your hamper or look out for take away pick up stops. We've put together a list of great picnic locations across the Weald for you to enjoy this Easter!
Littlehampton Beach
The mile long sand and shingle beach at Littlehampton is everything you would expect from a long established seaside resort. Walk along the promenade and picnic on the beach. To further consolidate the beach's family credentials is the perfect sandcastle-making sand that is revealed as the tide goes out.
Horsham Park
Visit Horsham Park for its wide open spaces, tranquil Sensory Garden and Human Nature Garden and its excellent children's play area.
Perfect for picnics, barbecues and feeding the ducks, Horsham Park is the best place in town to relax on a sunny afternoon. Head for the The Kaya Café for a host of freshly made refreshments, or relax while enjoying live music from the bandstand.
Stanmer Park
With its beautiful woodland walks and extensive open lands, Stanmer Park is just as perfect for a family picnic as it is for a kick about with your friends or those looking for a bracing walk over the Downs.
Calverley Grounds
Calverley Grounds is a refined landscaped park of formal beds and lawns found right in the centre of Royal Tunbridge Wells.The park is a treat and treasured by those who live and work around it. Workers stroll at lunchtime, sit and eat lunch. Time to get together for a picnic this Spring!
Families come to dawdle up and down the gentle slopes and picnic on the lawns. The new children's adventure playground was installed during the summer of 2017 and is suitable for all abilities.
Visitors avail themselves of the café with snacks and drinks and admire the architecture of the beautiful surrounding villas and Italianate garden.
Deal beach
The long pebble beach at deal is punctuated by the pier which dates back to the 1950s. Whilst it might not be the most attractive pier it is long and features a cafe and fishing decks at the end.
The beach at Deal is an interesting spot for a stroll. Some way to the south of the pier fishing boats are pulled up on the beach and a little further along is Deal Castle.
Backing on to the charming historic town of Deal there are no shortage of amenities.
Priory Park
Since its restoration in 2007, Reigate Priory park has become a popular destination park for many families living within Surrey. There is a fantastic children's play area with sand and water features and a huge wooden ship.There are also beautiful formal gardens, a lake and woodland. There is something for everyone at this lovely park in the heart of Reigate. Time to get together for a picnic this Spring!
Runnymede Pleasure Ground
This lovely Park situated near Egham offers modern play equipment, a paddling pool, café and children's amusements, with excellent frontage to the River Thames make this a very popular venue. A good starting point for walks along the river and excellent for picnics. There is a pay and display car park and toilets (including disabled.)
Farnham Park
Farnham Park is a medieval deer park within walking distance of Farnham town centre.
The southern end of the park lies about 100m north of Castle Street, an easy walk from the centre of town.
If you are looking for walks in the Weald – have a look at our suggestions here.