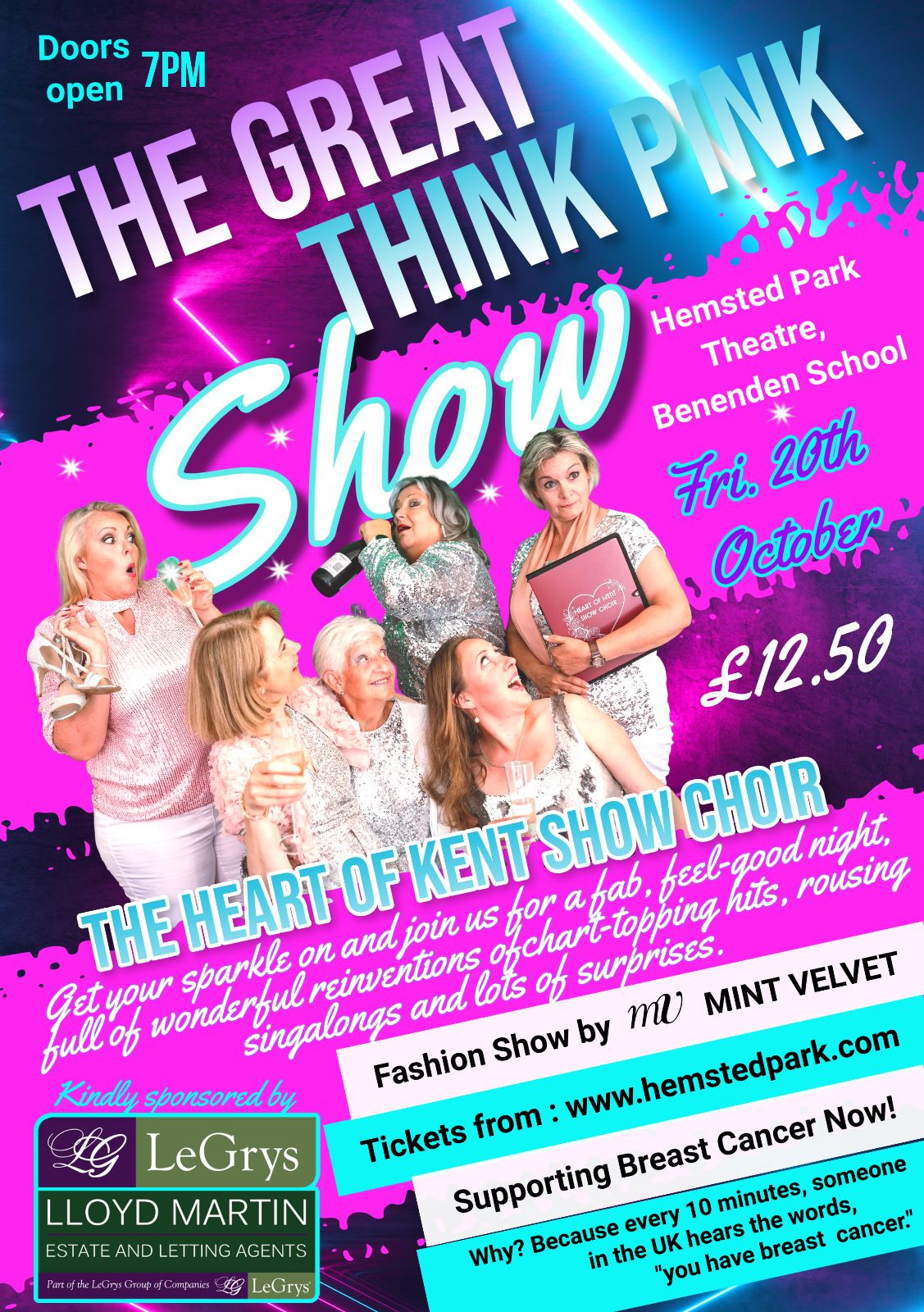 It has been a hugely successful year for Tenterden based Heart of Kent Show Choir, who have continued to woo and delight audiences with their diverse performances, to date raising around £250.000 for local and national charities, and even singing at the London Palladium. The group of 60 woman from all walks of life have one thing in common. They are passionate about singing and performing together.
This October the Hearties are performing two unique and amazing events for a charity very close to their hearts. "Breast Cancer Now.!"
Why you may ask?  Because every 10 minutes in the UK someone male and female is diagnosed with Breast Cancer.
On Friday 13th October "Pretty in Pink" at Little Silver Country Hotel Tenterden.
The Hearties will perform bespoke arrangements of inspiring and popular songs. An evening of song and style including a catwalk fashion show by Mint Velvet. Something for everyone.!
Tickets £10 from the Box Office here.
On Friday 20th October "The Great Think Pink Show!" at Hemsted Park Theatre Benenden School.
An ultimate girls' night out with music, laughter, surprises and a catwalk fashion show by Mint Velvet.  An immersive experience joining the Hearties for a fabulous evening of music and entertainment. Everyone welcome!
Tickets £12.50 from can be booked here.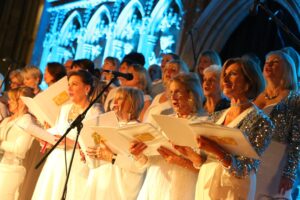 The Hearties look forward to you supporting their events and helping "Breast Cancer Now!" You can choose one or the other or both evenings "Together we can make a difference.!"
The Heart of Kent Show Choir would like to thank Hemsted Park, Benenden School and Little Silver Hotel.