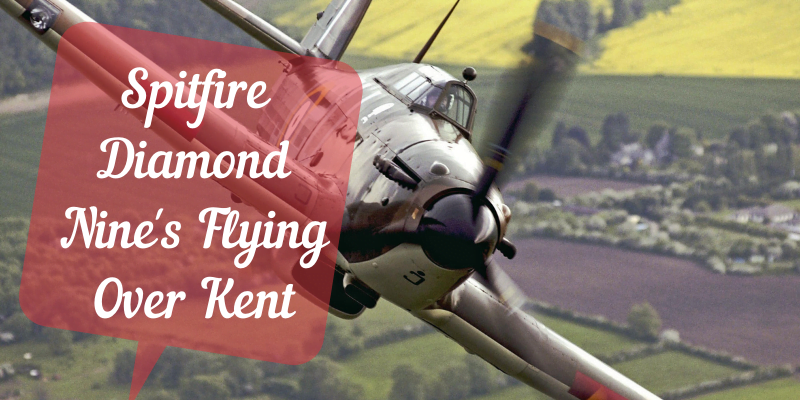 The annual Battle of Britain held at Headcorn Aerodrome this Summer will feature the Spitfire Diamond Nine Planes and the striking Silver Spitfire.
Organisers have announced that planes including these will be soaring through Kent's skies during Spitfire Diamond Nine!
The Battle of Britain celebration of the British WW2 victory in the skies of the south east will take place between 25th – 27th June this year.
The Spitfires are often the most popular feature of this celebratory event and were crucial to the war effort ending in 1945.
The weekend includes experts displays, family attractions, re-enactments and much more!
Other planes taking part in choreographed displays include City of Exeter RR232, TD314 St George and PL983 The NHS Spitfire.
Pre-sale tickets to the 2021 Battle of Britain Airshow are now available. Book now and enjoy; spectacular flying displays featuring aircraft from the era, book exclusive range of flying experiences on the day only available over this weekend, visit the large static aircraft park allowing you to get closer to these aircraft than ever before.
The Battle of Britain Airshow on the 25th – 27th June 2021 will be a celebration of the Battle of Britain at Headcorn Aerodrome with spectacular flying displays featuring aircraft from the era. Fighters, bombers, transport and training aircraft will share the Kent skies (both allied and axis).
The Battle of Britain Airshow displays will also showcase the Aero Legends fleet and what the aircraft are capable of, whilst enabling guests to book an exclusive range of flying experiences only available over this weekend.  Gates will open on all days at 10:00 with our full agenda of spectacular flyings displays from 12:00