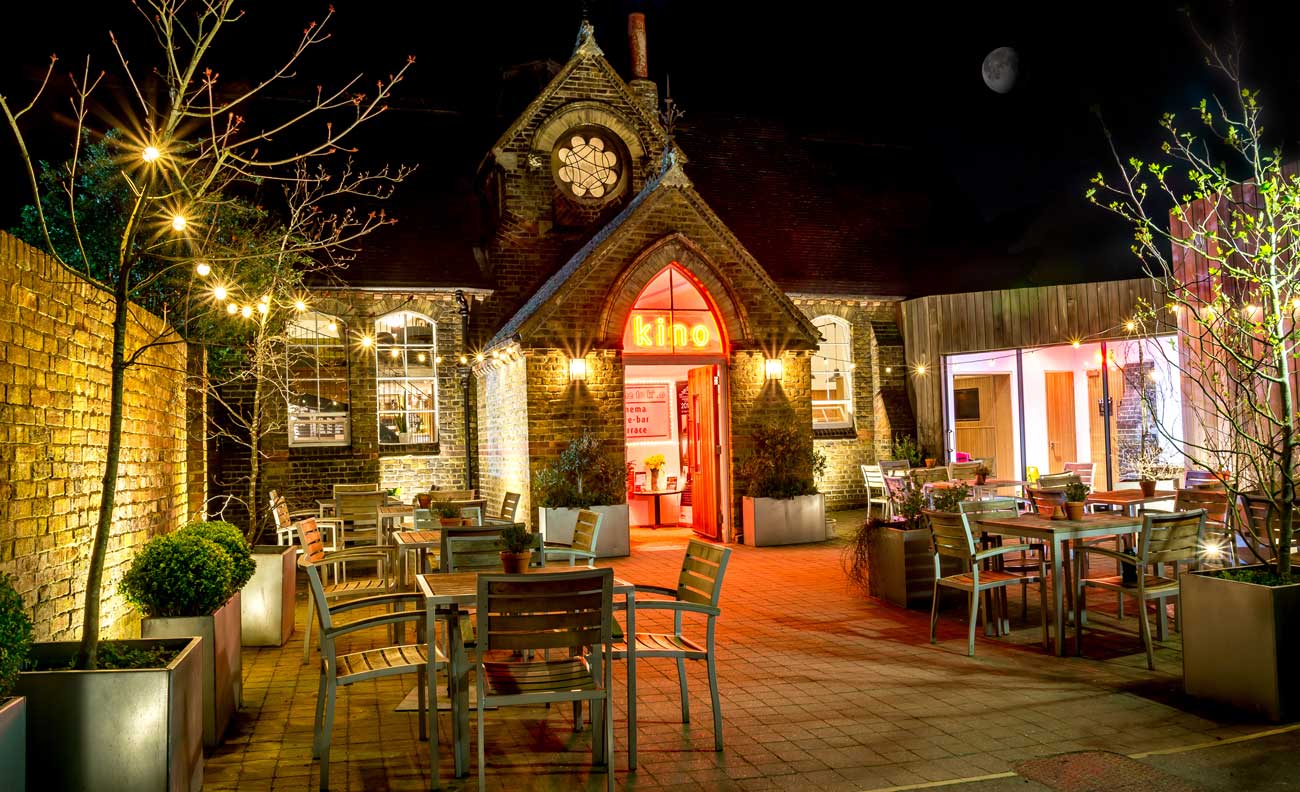 Cinema has come such a long way since 1895 when the Lumière Brothers charged members of the public one franc to watch 10 short silent films at their first movie screening in the Salon Indien, a small hall in the basement of the Grand Café in Paris. Can you imagine the excitement and anticipation of the audience as they were about to experience moving pictures for the very first time? It must have been a truly mesmerising, magical encounter.
My fondest memory of going to the cinema as a child was seeing "E.T." in 1982 in London's Leicester Square – what a massive treat that was; huge screen, plush velvet seats, an abundance of sweets, and even a glossy "E.T." programme to cherish.
I have to say my expectations of the cinema decreased somewhat over the years. When you think about it, it's a rather bizarre concept going to the cinema. Seriously, why would you pay good money to watch a film you've been eagerly awaiting when you end up plonked next to a total stranger, frantically chomping his/her way orange, cheesy nachos and slurping on a gargantuan sized Coke! If that's not enough to put you off, just as the film's about to commence, there's the inevitable arrival of the irritating latecomers who stumble – popcorn in hand, to get to their seats, and yes, you guessed it, the tallest person on the planet has sat down totally obscuring your view. Furthermore, there are the numerous toilet breaks, bleeping mobile phones, and the horrendous sounds of smooching in the back row! Tell me, where's the pleasure in that? Enough said.
That's why I tend to watch films in the comfort of my sofa, in my own home, it's far more civilised! However, I have been assured that the experience doesn't have to be like this, you just need to be more selective where you choose to go…
If you fancy something uber-cool, there's the hot tub experience which is not surprisingly popular (due to climate) in Australia, USA, Ibiza… where you can relax in a hot-tub with pals, quaff drinks, watch a retro film, overlooking the sunset – pure bliss…sure you can do it the UK but unless you get a super hot day I guess it's not so appealing – I'm picturing torrential rain and freezing to death in a bikini – not a good look…fear not, there's an indoor hot-tub option.
If you're not afraid of heights, there's roof-top cinema clubs where you get the opportunity to watch a film, seated in rows of candy-striped deck chairs, in the most amazing location, with panoramic views of iconic city backdrops, stunning sunsets to enhance your movie experience.
For a more intimate cinema experience and something much more up my street (cobbled), there's 'The Kino' in the idyllic ancient town of Rye. Originally, an old Victorian School, the Grade II listed building has been tastefully renovated to accommodate two stylish auditoriums with state of the art digital projection and sound systems. There's a modern, contemporary café-bar with oak-clad walls, pendant lighting, wooden floors, an additional seating area in the mezzanine situated above the box office. It's great as you can grab a bite to eat before the film/movie/flick, and on a sunny day there's an outside terrace where you can chill-out beforehand. The great USP for me is that fact that you can even take your choice of beverage in with you to watch the film – now we're talking! If you're looking for something 'off the wall' you can even hire the entire venue for an event such as a birthday or charity fundraiser.
Did you know the first American Drive-in cinema was in New Jersey way back in 1933? Drive-in cinema to me is synonymous with the '50's high-school romance 'Grease' – if you're a fan, The Moonlight Drive-in Cinema at The Hop Farm is perfect for you. You simply book your tickets in advance online, rock- up in your Cadillac, park in your allocated space, turn off the headlights and tune in to the FM radio system. There's catering on site so you can make as much noise as you devour your ketchup ridden hot dog or burger, all in the comfort of your car – for all you dog lovers out there, you can even bring your furry 4-legged friend along to share the adventure.
This summer you may want to dust off your picnic hamper as The Luna Cinema will be hosting outdoor events at: Tonbridge Castle, Rochester Castle and Leeds Castle – picture-perfect historic venues where you can sit with family and friends and enjoy a classic film, on a sublime summer's evening, beneath the stars…what could be better? For sports lovers they'll be hosting screenings of Wimbledon and FIFA World Cup matches live from Russia on Brighton beach – if you don't want to rough it on a beach towel you can treat yourself and hire a VIP beach hut for the day!
So whether your preference is a traditional upholstered cinema chair, hot tub, deck chair, Cadillac , picnic blanket, or beach towel, I urge you try one of these experiences – go on, I dare you!
Kino Digital Rye
Moonlight Cinema
The Luna Cinema
Words by Emma Panetta – Big WOW features