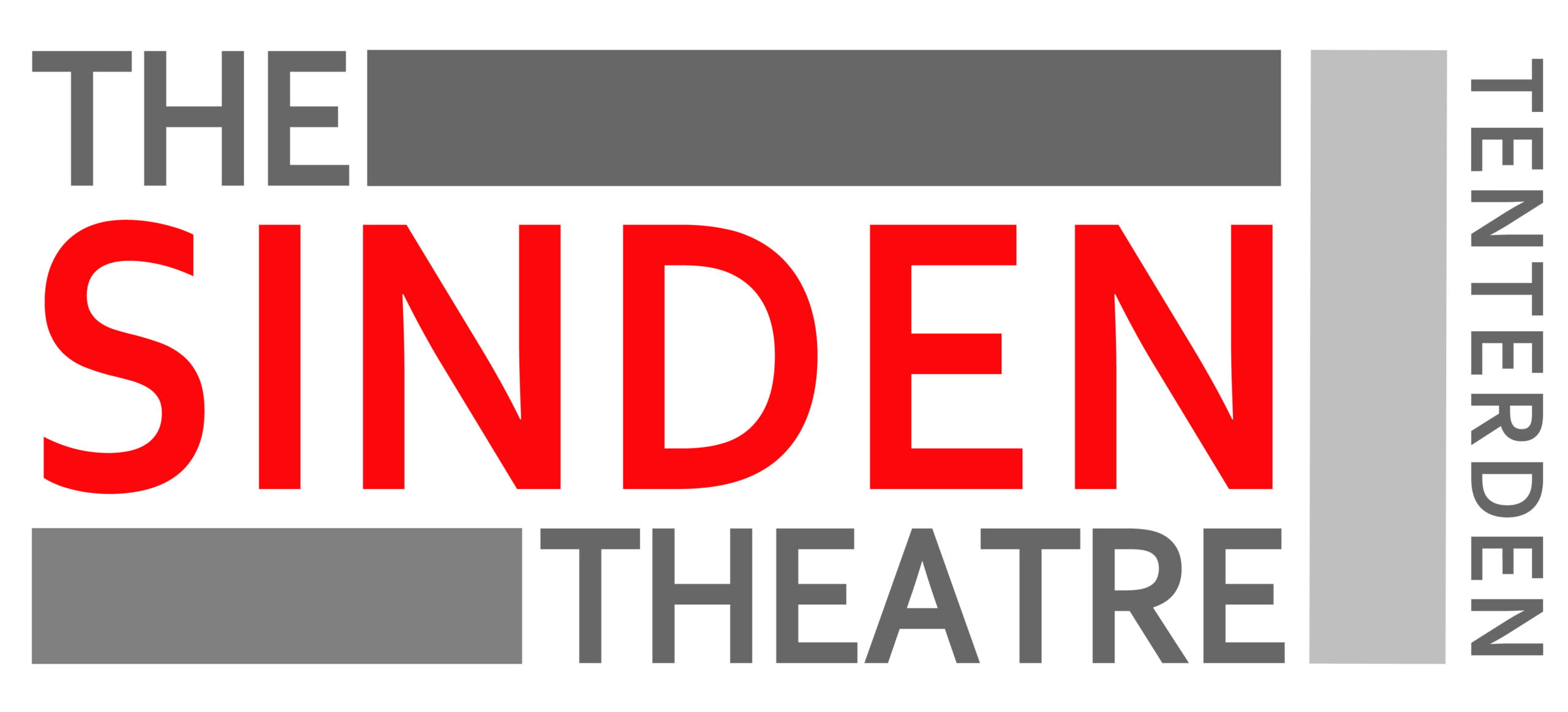 The Sinden Theatre announces its Autumn programme !
A 231 seated venue located within the grounds of Homewood School in the heart of the Weald, with a wide variety of shows from local Stage schools, Dance academies and Drama groups. As well as hosting regular school productions The Sinden provides a wide diversity of entertainment for the area, from standup comedy to drama and music.
Opened in 2004, the venue is named after its patron, actor and former local resident, the late Sir Donald Sinden CBE.
This Autumn features the Lone Star Comedy Club, Through The Decades and Craftys Creepy Castle.
Upcoming Shows:
Friday 10th September 8:00pm
One of our regular comedy nights with 3 hilarious stand-up comedians, a full running bar and Beachwood Pizzas!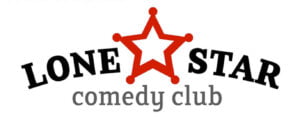 Saturday 18th September 7:30pm
Set in a possible near future, there has been an attack. Nobody knows how or why the attack took place. There is no TV, no power, no communications. Just a strange orange fog surrounding everything.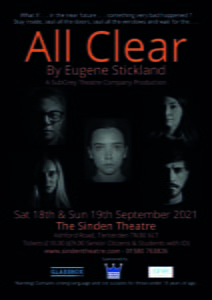 RTRN 2 Dance
Saturday 25th September 

7:00pm

 to 

10:00pm
Feet Beats Academy annual dance production. RTRN 2 dance. This year's theme is gratitude. We are aiming for an uplifting show. Which we give thanks for all that we have. Some songs are chosen for the words, some for how they make us feel. We are all grateful for being able to put this show on.
Saturday 2nd October 7:30pm
Darren Page & Marc Robinson, return to the Sinden with their amazing Roy Orbison & Buddy Holly performances.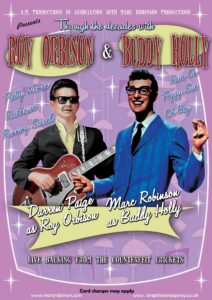 Friday 8th October 8:00pm
One of our regular comedy nights with 3 hilarious stand-up comedians, full running bar and ThaiSo Catering!
Thursday 21st October 8:00pm
In the follow up to his 2018 sell out show "Leap Year" and twice named as a Chortle "One To Watch" Scott returns to the fringe with a new hour of comedy.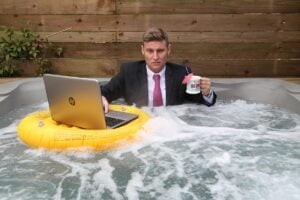 Thursday 28th October 2:00pm
Why has Crafty the Crow gone to live in a haunted castle?
Can Sally the Scarecrow help with its ghostly goings-on?
And why is Pirate Harry making things go bump in the night?
Come in your scariest Hallowe'en costume and
join the adventure to find the hidden treasure in…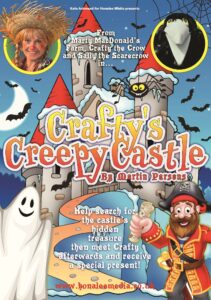 Thursday 4th November 7:30pm

 to 

Sunday 7th November 10:30pm
Celebrate the timeless music of the 100 million album selling Frankie Valli & The Four Seasons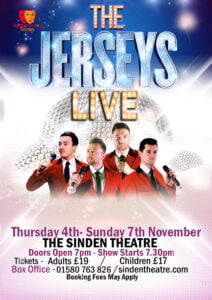 Lonestar Comedy Club
Friday 26th November 8:00pm
One of our regular comedy nights with 3 hilarious stand-up comedians, and a full running bar!
Dick Whittington and his Amazing Cat
Wednesday 22nd December

 to 

Tuesday 28th December
That's Entertainment Productions return once more to present their latest Pantomime spectacular at The Sinden with a specially extended season!