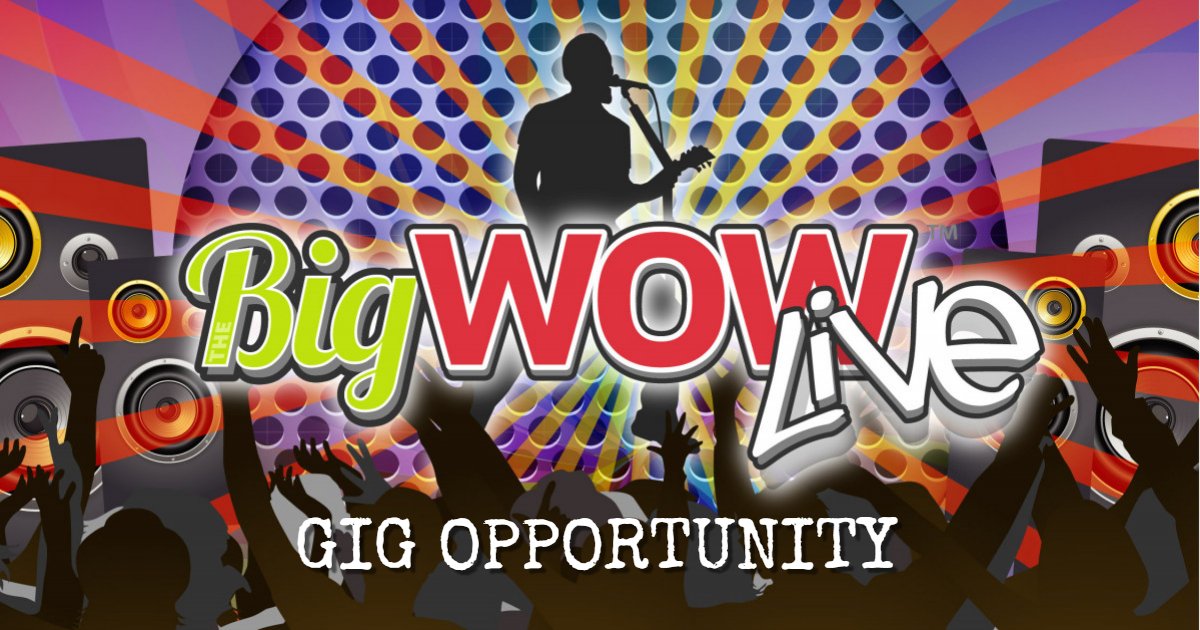 4 x acts required for a Big WOW Live music stage for our client at a West Kent 'Oktoberfest' style beer festival on Saturday 12th October.
Both original & cover acts considered, although the client has requested all sets are to include some cover songs.
1-hour set, paid £100 cash, venue is supplying a PA only
Venue is located in TN17
To apply for a performance slot please email tim.hill@bigwowlive.uk or call 07894 284 986
We recommend registering your solo act/band for free on www.bigwowlive.uk – Create a profile to promote your sound and be automatically considered for any future gig opportunities!