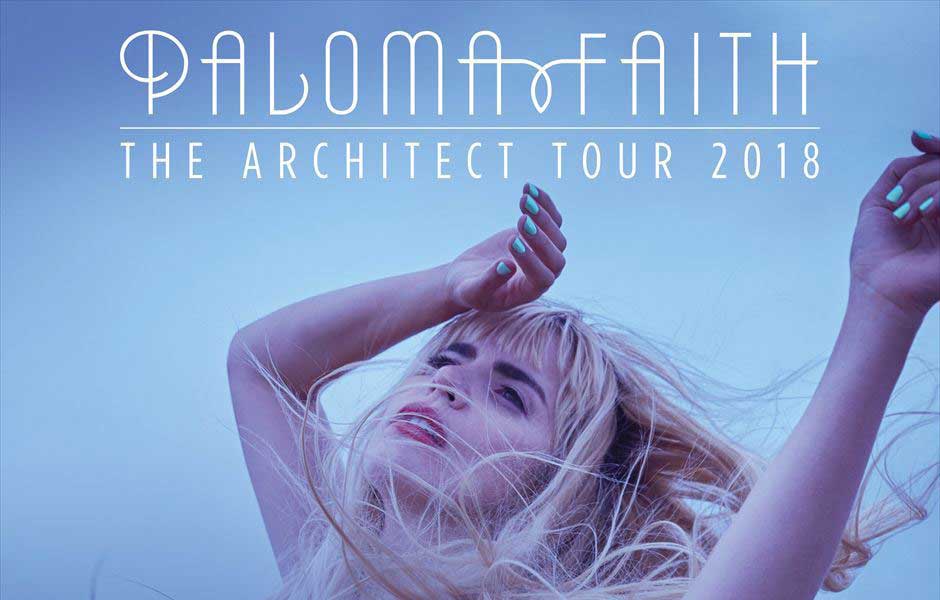 British singing sensation Paloma Faith will be bringing her soulful sounds to Bedgebury Pinetum on the 15th of June for what is set to be a magnificent show in a gorgeous forest setting. Back after a four-year hiatus since her last album, her latest 'The Architect' was well worth the wait, reaching No1 in the Albums Chart, nominated for a Brit Award and lauded by the critics as her best work yet. The new album encompasses a wealth of genres, from upbeat feel-good pop songs like 'Crybaby' to the dramatic and sultry sound of 'Guilty', and catchy disco inspired tracks like 'Til I'm Done' to have you dancing into the long summer evening.
Paloma has used 'The Architect' as a creative project focussed around her activism, and the songs from the album are a reflection on political issues of today. She chose to write around four main themes, the Environment, Empathy, Kindness and Revolution. Paloma says she was inspired by musical legends such as Marvin Gaye and Nina Simone, who used their music to channel their politics, and sing about important issues, and after her long break from music, she decided that her new album would be a vehicle to expressing her views, rather than simply writing pop songs about love.
With the environment such an important feature of Paloma's personal philosophy and the new album, what better way to experience it than in amongst the beautiful setting of Bedgebury Pinetum, the world's most important conifer conservation site. Of the Forest Live project, The Forestry Commission have said they are 'committed to taking the importance of woodlands to new audiences, and making them relevant to people in new ways', encouraging people to 'enjoy woodlands, to feel at home there, and to learn about them through experiencing them and looking at them in different ways. The best way of getting people to engage in the importance of woodlands, and to teach them about respecting their environment, is not to preach to them, but to ensure they value and feel for the environment around them.' (Quote from Forestry Commission website).
The proceeds from the Forest Live programme are reinvested into the management of woodlands and also into a variety of social and environmental projects. The proceeds from your tickets could be used for a wide range of fantastic causes from wildlife, conservation work, to innovative projects aimed at encouraging young and old alike to interact with the forests.
If after the concert you fancy fully immersing yourself in nature then why not camp at Bedgbury's campsite just down the road!
Tickets cost £43 and are available online here, or via telephone box office on 03000680400
For information about Paloma's new album and causes visit her website.
For information about Bedgebury camping visit the Bedgebury Camping website.
Words by Katherine Lambert – Big WOW features