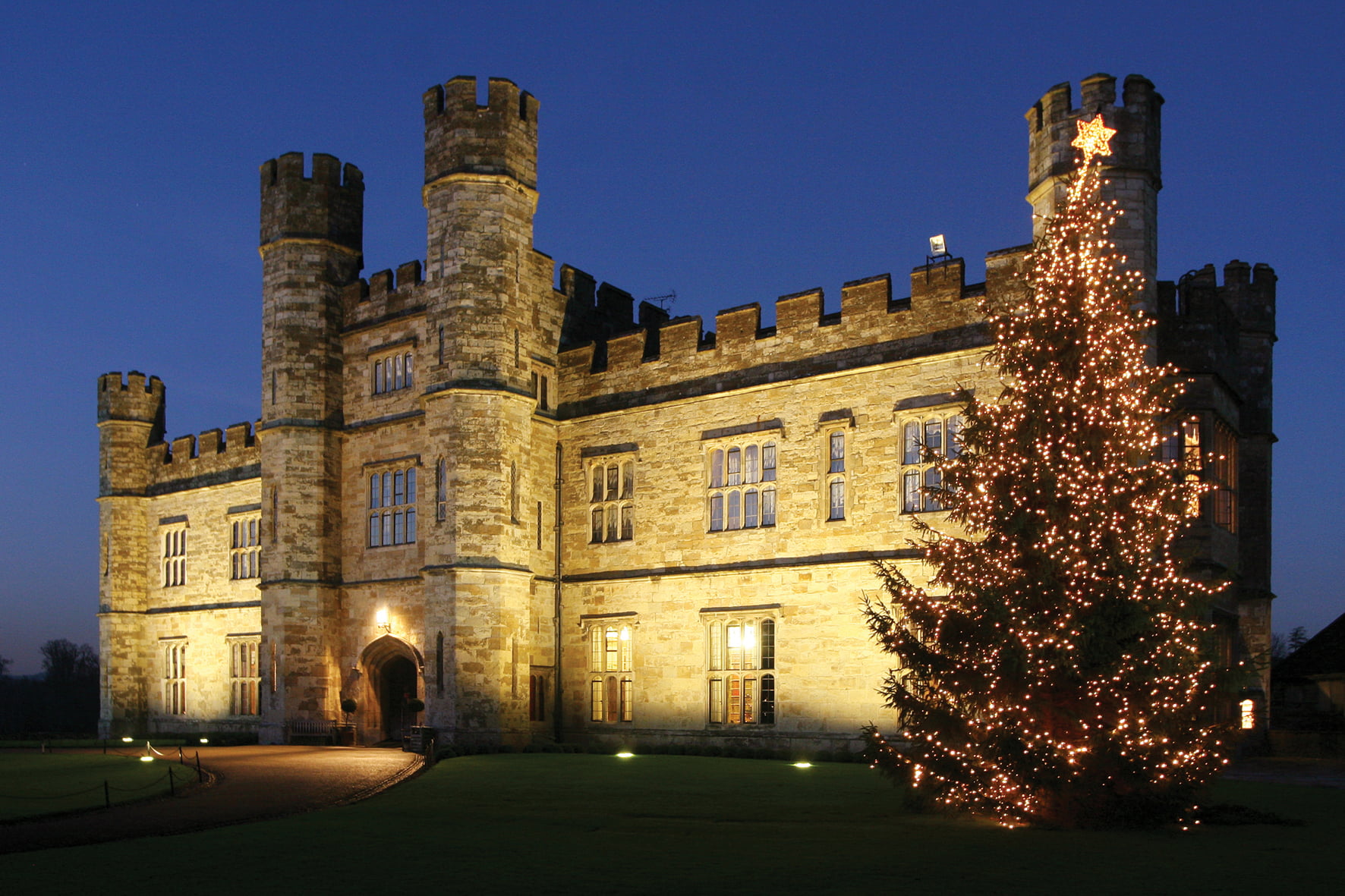 From 27th November to 2nd January, step into Christmas at Leeds Castle, and enjoy wintery woodland walks and quality time spent with nearest and dearest in the crisp winter air.
Put on your coats, gloves and scarves as you tread on frosty leaves and spot the 12 unique artworks located across the estate, all themed to the Twelve Days of Christmas. 
Cuddle up with your loved ones as you walk under the turtle dove arch, admire seven mirrored swans a-swimming on the Great Lake and bang the 12 drummer's drums with your little ones. 
With many photo moments, interactive elements and sensory experiences, make this Christmas one to remember at Leeds Castle.
The Castle itself will be dressed with beautiful Christmas décor. From magnificent Christmas trees placed throughout the Castle, to smaller displays of the Twelve Days of Christmas.
Leeds Castle will entertain you from the moment you arrive… after all it is CHRISTMAS!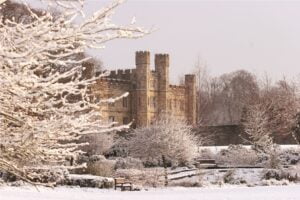 Leeds Castle has been a Norman stronghold; the private property of six of England's medieval queens; a palace used by Henry VIII and his first wife Catherine of Aragon; a Jacobean country house; a Georgian mansion; an elegant early 20th century retreat for the influential and famous; and in the 21st century, it has become one of the most visited historic buildings in Britain.
Visitors never forget their first breathtaking vision of Leeds Castle in Kent, rising majestically from the moat as it has done for over 900 years.
With 500 acres of beautiful parkland and formal gardens, daily events and year-round attractions, it's not just the glorious history of Leeds Castle that will ensure you want to come back time and time again.
Leeds Castle also offers Holiday Cottages, luxury Bed & Breakfast bedrooms, and the medieval Knight's Glamping tents. In addition, twenty luxury bedrooms, ranging from battlement bedrooms to state-rooms, can be booked as part of a private event within the 12th century Castle.
The estate is also home to the newly-restored Battel Hall, the 14th-century country-house is now available to book for countryside escapes, intimate weddings and celebrations on an exclusive hire basis.
Leeds Castle is located near Maidstone in Kent just off Junction 8 of the M20 within easy reach of London. Grounds open at 10am daily and the castle is open from 10.30am.